Welcome to our
Hauppauge location
Meet the support behind your new smile.
Personable. Professional. Precise.
Welcome to our
Hauppauge location
Meet the support behind your new smile.
Personable. Professional. Precise
Four Ever Smile™ Implant Center
HOURS:
Monday – Friday 8am-7pm
Saturday 8am-1pm
Emergency appointments are always available
24 hours/7 days a week.
As the first dental implant solution in the country to go fully digital, we took the life-changing "All on Four" innovation and made it even better. Our exclusive technology results in less time, less discomfort, less cost, and more precision due to our exclusive digital workflow and expertise.
After being sedated by our highly trained professional staff, you'll experience the awakening of a lifetime with the smile of your dreams. It's no wonder our client success rate is second to none.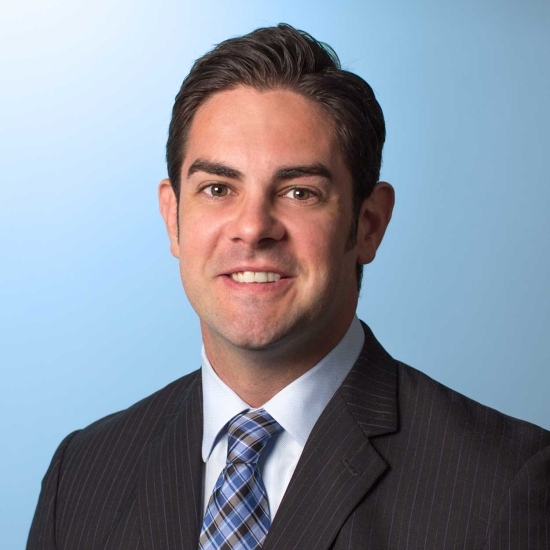 Keith Vibert, DDS
General Dentistry, Implantology, Sedation Dentistry
Dr. Keith Vibert graduated from Stony Brook School of Dental Medicine, where he received his Doctor of Dental Surgery degree and completed electives in cosmetic dentistry and endodontics.
Read More
Dr. Vibert then went on to complete a one year General Practice Residency at Stony Brook University Hospital where he received extensive training in the areas of implant dentistry, cosmetic dentistry, and fixed prosthodontics. Prior to attending dental school, Dr. Vibert attended Stony Brook University receiving his bachelor's degree in biology.
Dr. Vibert regularly attends continuing education courses to ensure his patients receive the most sophisticated, and advanced dentalxcare possible. He is certified in Invisalign and permitted to perform IV and Oral Sedation in New York State.
Dr. Vibert travels extensively learning the most advanced techniques from the leading surgeons in the world. He has personally trained with leading implantologist Palo Malo, who is also the innovator of the "All on Four" implant technique. He was able to get hands on experience learning one of the major breakthroughs in implant dentistry. In his free time Dr. Vibert enjoys spending time with his family, fishing, golfing, watching sports, and traveling.
Dr. Vibert is a member of:
• ADA – American Dental Association
• AGD – Academy of General Dentistry
• NYSDS – New York State Dental Society
• SCDS – Suffolk County Dental Society
• AOI – Academy of Oral Implantology
• AID – Academy of Implant Dentistry
• ACD – Academy of Cosmetic Dentistry
• DOCS – Dental Organization for Conscious Sedation
• IAMDI – International Academy of Mini Dental Implants
The Patient-focused Plan in Restorative Dentistry
Our solution is uniquely in-house from the first consultation through the first glance in the mirror at your new smile. The workflow is 100% digital, saving your time and money while enhancing your Four Ever Smile™.
With the oral surgeon, prosthodontist, periodontist, anesthesiologist, and fully digital dental lab in the same building, you'll find comfort in knowing we're all in this together. Plus, our team is by far the most experienced in Long Island.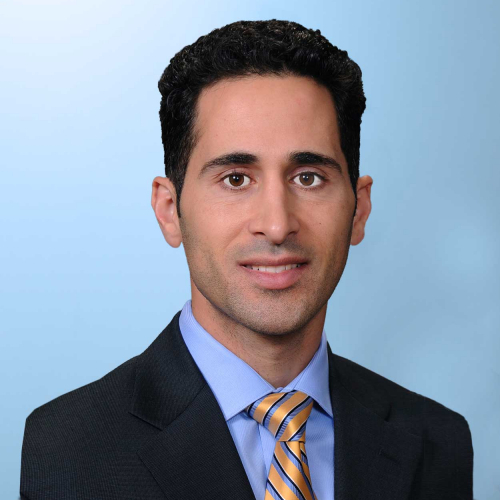 Anthony Prudenti, DDS MS
Prosthodontics, Implantology
Dr. Prudenti earned his DDS from Stony Brook University School of Dental Medicine, where he maintained the role of class president throughout the 4-year program.
Read More
There he became interested in advanced dental and implant treatments, and he was recognized by the faculty as having natural talent, skill, and passion for perfection.
He was encouraged to further his level of expertise with a specialty training program, and Dr. Prudenti next attended the prestigious Advanced Education in Prosthodontics post-graduate residency program at the University of North Carolina at Chapel Hill. (3 additional years) There he earned a Masters of Prosthodontics and a Certificate in Prosthodontics and was immersed in the latest digital technologies, dental implant treatments, and functional and esthetic full mouth rehabilitations.
Now back to his native home on Long Island, Dr. Prudenti focuses his private practice to the advanced implant, esthetic, and functional prosthetic rehabilitation. He utilizes digital technologies with a comprehensive approach to treatment planning and specializes in treating patients with challenging dental needs.
Dr. Prudenti is an advisor for dental companies and is involved with research projects, product testing, and publishing and reviewing journal articles, and he lectures locally and nationally. He is enthusiastic about continual learning and education and is an adjunct professor at the University of North Carolina Graduate Prosthodontics program in Chapel Hill. He maintains membership with the American College of Prosthodontists, American Dental Association, New York State Dental Association, Suffolk County Dental Society, East End Dental Society, and the Academy of Osseointegration.
Outside of dentistry Anthony is a professional fishing captain and avid outdoorsman, and he enjoys family, friends, food, and travel.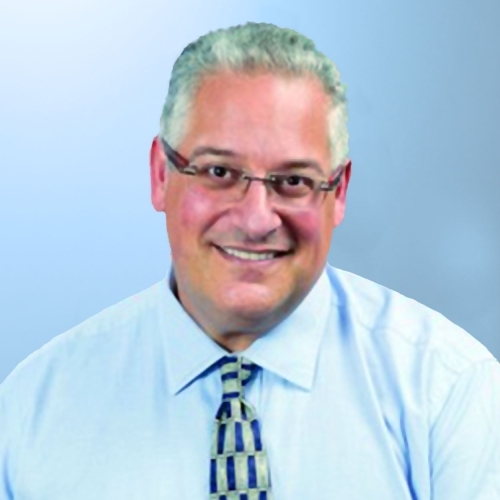 David Zelig, DDS
Board Certified Oral Maxillofacial and Implant Surgeon
Dr. David Zelig is a Board Certified Oral and Maxillofacial Implant Surgeon. He graduated the University of Tennessee, College of Dentistry and completed his residency at the Long Island Jewish Medical Center.
Read More
Dr. Zelig was also an associate professor at the University of Tennessee, Department of Oral and Maxillofacial Surgery. In Memphis, Dr. David was an active member of the Craniofacial Team and was active in Orthognathic and TMJ Reconstruction, including joint replacement surgery.
Before returning to New York, he ran a successful private practice in Memphis, TN, with emphasis on implant surgery, I.V. anesthesia, orthognathic and TMJ surgery. For his patients' comfort, Dr. David is certified to provide either I.V. Sedation or oral sedation upon request.
Dr. Zelig is a Fellow of the American Association of Oral and Maxillofacial Surgeons, the American Dental Association, and the New York State Dental Association. In his free time, he enjoys time with family, weightlifting, cycling and guitar.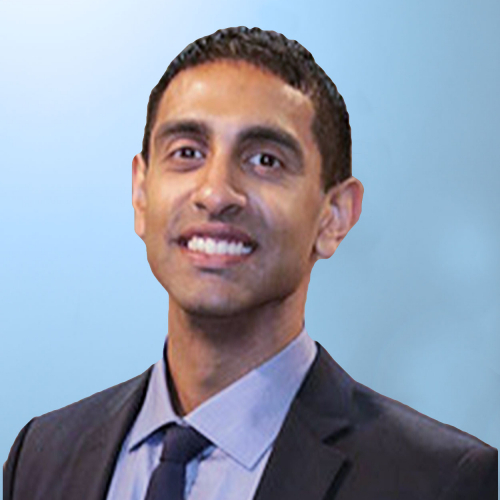 Jason L. Joseph, DDS
Dental Anesthesiologist
Dr. Jason L. Joseph is a residency-trained, experienced, qualified, and board certified dental anesthesiologist. He attended Boston University's Henry Goldman School of Dental Medicine,
Read More
where he graduated with honors and received an award by his professors for "Excellence in Patient Management." After graduating Boston University he was accepted into a General Practice Residency Medical Track and Dental Anesthesiology Residency at Stony Brook University Medical Center, the only residency of its kind in the nation.
During Dr. Joseph's Anesthesia training at Stony Brook (the only level one trauma center in Suffolk County), he took trauma call, provided anesthesia for transplants, urological, oral surgery, dental, ear-nose-throat, vascular, plastic surgery, orthopedic, neurosurgery, pediatric and adult general surgery. Dr. Joseph's passion was to provide anesthesia care for Dental patients, because everyone is entitled to good oral health regardless of their health history.
Dr. Joseph is a member of the American Dental Board of Anesthesiology, American Dental Association, American Society of Dental Anesthesiologists, American Dental Society of Anesthesiology, and Nassau County Dental Society Member. Dr. Joseph understands this can be overwhelming, but with a personal discussion he can figure out a plan that works for you or your child.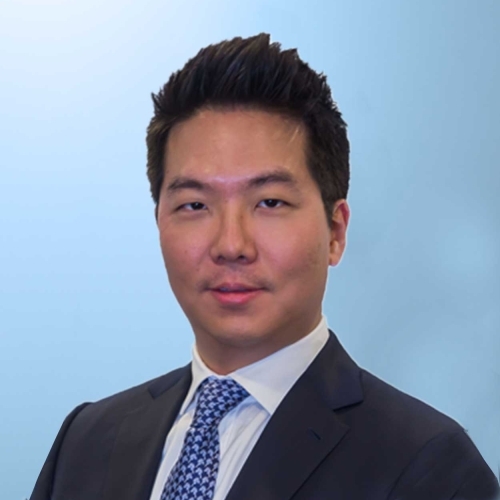 Hankyu Cho, DDS MS
Board Certified Periodontist
Dr. Hankyu Cho is a Board Certified Periodontist, specializing in treating gum disease and implant surgeries. His philosophy is saving teeth by maintaining a healthy foundation of gum and bone.
Read More
He is trained in all aspects of periodontics including non-surgical and surgical treatment of periodontal and gum diseases, as well as periodontal bone regeneration and periodontal soft tissue grafting.
In addition, he has extensive training in the surgical placement of dental implants, bone grafting, and soft tissue grafting to enhance aesthetics of dental implants.
Dr. Cho attended college at Vanderbilt University, where he graduated cum laude with a bachelor's degree in neuroscience. He completed his D.D.S. degree and an additional 3 year Master of Science degree in Periodontics at Columbia University College of Dental Medicine. The specialty program in periodontics included not only treating gum disease but also comprehensive training in treatment planning involving implant dentistry, with strong emphasis on the surgical placement of implants and bone regeneration techniques.
Giving back to the community is important to Dr. Cho. While in Dental School at Columbia, he frequently volunteered at oral health screenings in the New York area, and traveled to Guatemala to bring free dental care to impoverished patients. Dr. Cho is also fluent in Korean.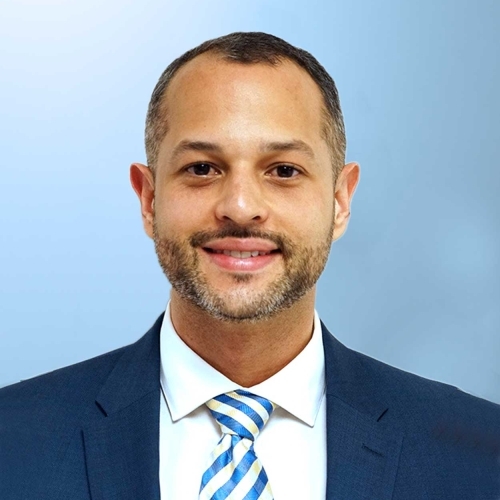 Jose Rivero, DDS
Dental Anesthesiologist
Dr. Jose Rivero is a Board Certified Dentist Anesthesiologist, he was born and raised in Caracas, Venezuela, where he earned his Doctorate in Dental Surgery and practiced for several years
Read More
while preparing to apply to postgraduate training programs in the U.S. In 2012, Dr. Rivero was accepted into the Advanced Education in General Dentistry program at the University of Connecticut, where he completed two years of postdoctoral training.
Immediately after, he continued to expand his skills and came to New York, and accepted a position in the Oral and Maxillofacial Surgery Department at Jacobi Medical Center in the Bronx, where he spent a full year training in the specialty, during this time Dr. Rivero developed a great interest in the field of Anesthesiology and management of patients who had difficulty tolerating dental treatment while awake.
He was then accepted into the 3-year Dental Anesthesiology residency program at Jacobi Medical Center in collaboration with Albert Einstein College of Medicine, the only Level 1 Trauma Center in the area, during the 3 years of extensive training exclusively dedicated to Anesthesiology he became proficient in providing all levels of sedation and anesthesia to adult and pediatric patients in settings ranging from the operating rooms to the dental clinics. The Anesthesiology training program included rotations in cardiology, emergency medicine, internal medicine, pulmonology, intensive care for adult and pediatric patients as well as orofacial pain. A special portion of the clinical aspect was dedicated to providing anesthesia for patients with special needs at the Rose F. Kennedy Center. Dr. Rivero served as Chief Resident during his second and part of his third year of residency.
Upon completion of his residency training Dr. Rivero became Board Certified by the American Dental Board of Anesthesiology, the only officially recognized institution providing board certification in Anesthesiology at the highest level of training for Dentistry. He keeps an active private practice providing ambulatory anesthesia and is affiliated with Columbia University Medical Center and Saint Barnabas Hospital, where he holds teaching positions.
He is certified in Advanced Cardiac Life Support (ACLS), Pediatric Advanced Life Support (PALS) and Basic Life Support (BLS).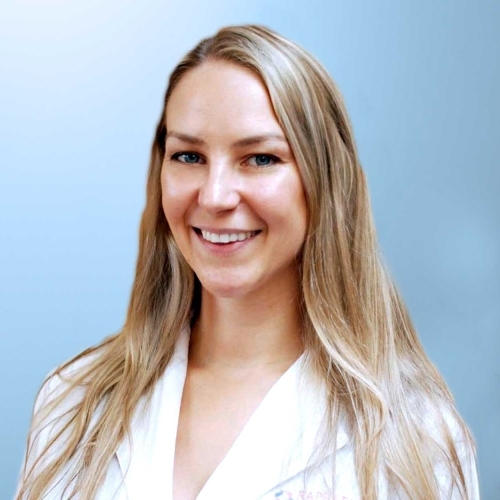 Marta Herin, DDS
General Dentistry
Dr. Marta Herin is a graduate of Stony Brook School of Dental Medicine, where she has completed her residency in General Dentistry. Dr. Herin has been part of the dental community for over 13 years- as a dental assistant, dental hygienist, and general dentist.
Read More
In addition to practicing dentistry, Dr. Herin has taken a particular interest in Dental Implantology, conducting a number of research studies.
Her growing expertise includes being a Continuing education provider and live surgical training instructor (AIE Advanced Implant Educators and WIIC Werhle Implant Immersion Course) that serves the underprivileged of Puebla, Mexico. Dr. Herin is an International lecturer in Implantology and her expertise affords her first-hand knowledge of the complexity of full mouth restoration by applying her Implantology coupled with patient care and concern. We are confident that she will be an asset to our patients at Pure Dental and Four Ever Smile™ Implant Center. Her passion and excitement for dentistry are clearly evident in the time and care she invests in each patient.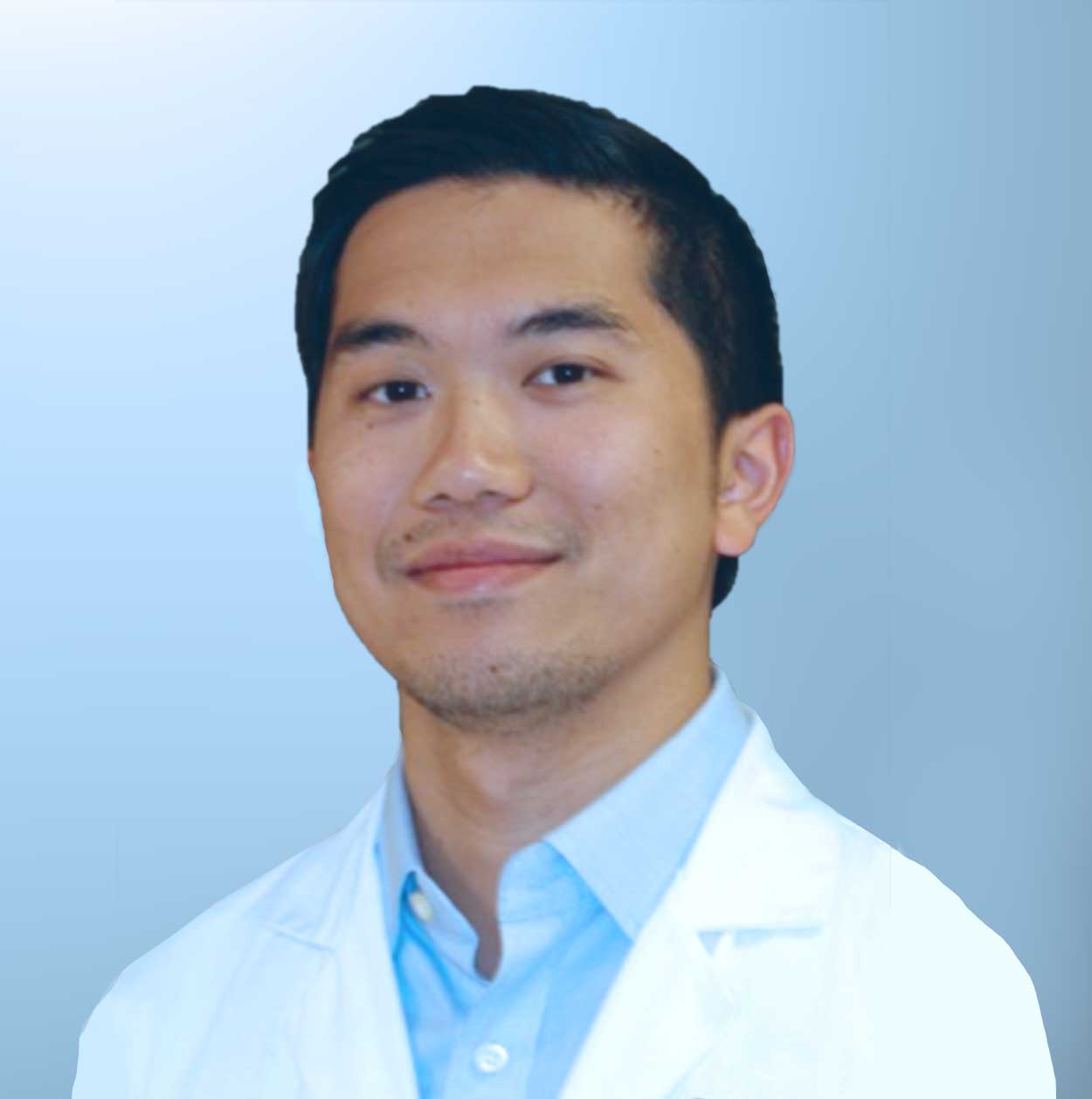 Jason Tan, DDSGeneral Dentistry
Dr. Jason Tan is an Oral and Maxillofacial Surgeon and Dental Anesthesiologist. Hailing from Montreal, Canada, he completed undergraduate, graduate, and dental training at McGill University.
Read More
Following dental school, Dr. Tan moved to New York and completed residencies in general dentistry and dental anesthesiology before enrolling in specialty training in Oral and Maxillofacial Surgery.
He then attended medical school at the Albert Einstein College of Medicine before graduating as an Oral and Maxillofacial Surgeon, serving as Chief Resident in his final year. In his free time, he enjoys spending time with friends and family, snowboarding, and playing golf and racquet sports.
More Ways Four Ever Smile™ Is Transforming People's Lives
Sneak Peek: Our Newest TV Commercials
Real patients tell us about their experiences, living daily with missing teeth, and how the revolutionary Four Ever Smile™ system gave them their quality of life back.
After completing the Four Ever Smile™ procedure, Caroline not only found herself with a new outlook on life, but a big smile to match
Caroline suffered with severe tooth and gum pain from wearing ill-fitting dentures. It held her back from enjoying the things she loves
best.
Part loving husband. Part fun grandpa. Part beach lover. Part restauranteur. Dennis lives a fulfilling life worth smiling about
Before contacting Four Ever Smile™, he was self-conscious about his unsightly teeth and refused to smile in public.
For many years, June lived a life where she would not smile because her teeth were in such bad shape. That along with extreme fear kept her from getting the help she needed.
Following unfortunate tragedies in his life, Bill thought he would never find his smile again
After completing the Four Ever Smile™ procedure, Bill not only found himself with a new outlook on life, but with a big smile to match.
Patricia went from bad teeth to a perfect smile in just four hours, immediately boosting her confidence
After decades of bad teeth, declined party invitations, and lack of confidence, Patricia called Four Ever Smile. The initial consultation was simple. The cost was affordable. And the transformation was life-changing.
See Several Patients Whose Life-changing Stories Will Inspire You
Meet Scott, a first responder on 911, a social worker named Diana, Czeslaw, and Bobby. Each of their Four Ever Smile™ procedures had a huge impact in their quality of life. In their own words, their dramatic journies to a new smile at Pure Dental.
See why Bill can't Stop smiling since his Four Ever Smile™ procedure
Meet Bill from Southold, NY. He suffered for years with missing and failing teeth. At Pure Dental, he found the solution he was looking for to replace his smile. We gave him a Four Ever Smile™ upper arch and lower crownwork with posterior implants. See his heartwarming story, and how is life has changed since his restoration.
Paul talks about his experience with replacing his teeth with a Four Ever Smile™
Hear Paul's amazing transformation from having to hide his smile, to the process of receiving his new Four Ever Smile™ on both his upper and lower arches. After much research, he was thrilled to find Pure Dental in Manorville. There, all specialists and the Dental Lab is under one roof…making the procedure as precise, quick and as affordable as possible.
Four Ever Smile™ and our affiliate offices are growing rapidly and we are always looking for talented and dedicated staff (both clinical and administrative support) to help scale our network of practices and deliver excellent patient care. Our employees are ambitious, driven and have fun while delivering high-quality dentistry in beautiful, modern offices with state-of-the-art technology.
Working at a Four Ever Smile™ means being part of a dynamic work environment where each one of our employees has the opportunity to make a difference.
We currently have positions for: General Dentists, Oral Surgeons, Prosthodontists, Surgical Assistants, Dental Assistants, Administrative staff.
If you want to love where you work, then we have the position for you