Smile
out loud
in just
4 hours
Replace Your Smile Through Advanced Technology

Our exclusive Four Ever Smile™ system gives you a new digital smile in just 4 hours
What is the Four Ever Smile™ System?
The nationally recognized and patented Four Ever Smile™ system replaces all of your missing upper and/or lower teeth with as few as 4 precisely placed dental implants per arch and a permanent digitally designed all porcelain bridge. This allows patients with broken, missing teeth, removable partials or full dentures, an affordable and minimally invasive implant procedure to regain a beautiful new smile in just 4 hours.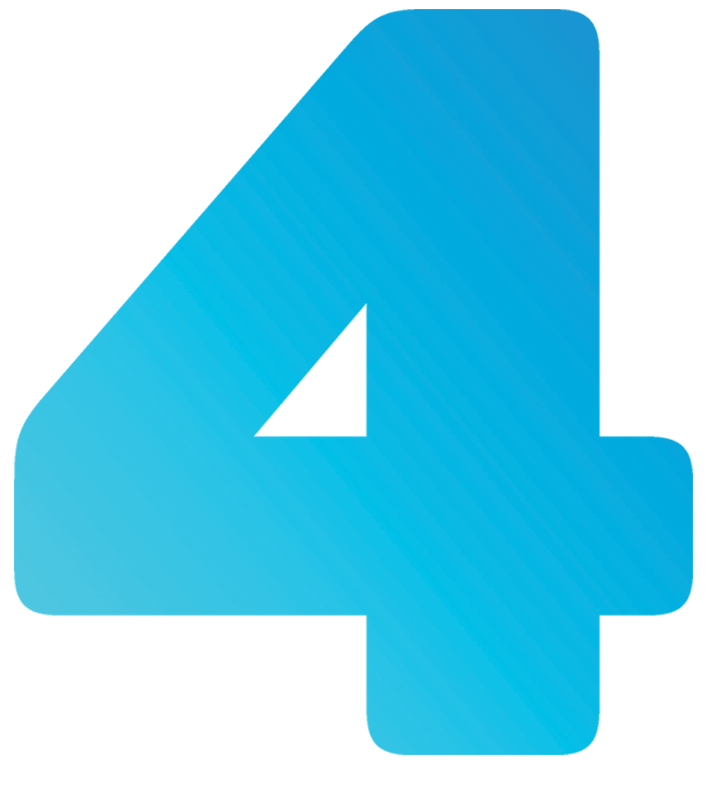 4 Dental Implants. 4 Hour Procedure. 4 Reasons to Choose Us.
With dozens of options in restorative dentistry, why choose Four Ever Smile™?

Professional Experience
Our Four Ever Smile™ team has restored thousands of smiles

Completely Digital Workflow
Our exclusive technology results in less time, less discomfort, more precision.

Unmatched Affordability
Efficiency results in client savings and with available financing, your dream smile is within reach.

Renewed Confidence
Don't let cracked, missing, or deteriorating teeth define you any longer. Live better with a brighter smile.
I had full upper and lower implants done after suffering from rotting and infected teeth for too long. Dr. Vibert performed the surgery and it went like a Swiss watch. I've never been more satisfied and pleased. The level of professionalism is beyond compare throughout the entire experience. Pure Dental/Four Ever Smile is a top-notch organization that I strongly recommend for any and all dental maintenance and rehabilitation. Give this organization a try, you'll be amazed!
From the initial phone call to the consultation and everything in between, it was amazing. I felt understood, comfortable, and safe. I knew I was in the right place and in competent hands. So happy I made the decision to choose the Four Ever Smile™ Implant Center.
Undoubtedly the best dental-related experience I've ever had. From the first day I visited Dr. Vibert and his team I knew this was the place. The professionalism, knowledge, and friendliness of the whole team are outstanding! You are the reason for the MASSIVE SMILE I am wearing right now.
From the beginning of my relationship with Four Ever SMile™, they have been nothing but outstanding!! Professional— Caring—always there for questions and help when needed! Today my wife asked to see my new teeth and said how nice they looked and a moment later added that she hadn't seen me smile like that in a long time!!! Now I have a reason to smile and the teeth to show!! THANK YOU!!!
Most of my previous experiences with Dentists and dental procedures weren't positive. That all changed when I came to Four Ever Smile. The free consultation with Dr. Keith Vibert answered all my questions in detail and all procedures were done in one location. I am extremely happy with the final result and wouldn't change anything.

Pure Dental has by far the best staff and doctors I've ever met. I normally hate going to the dentist, which results in me having a lot of issues, but Dr. Vibert and his incredible staff made sure I was ok throughout the whole appointment. Couldn't have asked for a better experience, and actually looking forward to my follow up! Thank you again Pure Dental.

I had to thank you all again! Dr. Vibert, and the entire staff. I have had my permanent set now for 2 weeks, and I am enjoying the simple things in life, (like fresh corn on the cob) and I am so, so grateful. God Bless all of you. You have literally made me whole again!

Omg such a great place the most family-orientated practice I've been to. The staff is excellent, the doctors are a+ and their dental work excellent, don't look any further, this is your last stop to look for perfect and professional practice, hands down! Oohh but wait did I say I have a great smile ??? I doooooooo yes!

If you need dental implants–this is the place to go. I have gotten a wealth of transplant info from them. So much more than what's on the web. Great Dentists and a well informed staff ready to answer any questions and yes they do know the answers. Thanks so much to all the staff for your assistance.

Changing Lives with Four Ever Smile™
The Sad Truth
More than 1 in 4 adults in the United States have untreated tooth decay. Nearly 46% of all adults aged 30 years or older show signs of gum disease; severe gum disease affects about 9% of these adults. About 23 million are completely lacking teeth and about 12 million are missing teeth in one arch. 90 percent of those who suffer have dentures. Unfortunately, the number of patients with failing teeth is expected to increase in the next 15 years to more than 200 million individuals.
Many of these people end up needing to be fitted for dentures, the average denture user receives their first pair at age 40 to 49. A major concern people have with dentures is that you lose your ability to eat certain foods, such as steak and other hard or sticky foods. This is due to the fact dentures only exert about 10% of the bite force that natural teeth do as you bite and chew, which means that you'll have to work much harder to eat. Unfortunately this means denture wearers and those with fewer teeth were 32% more likely to be frail, and 20% more likely to be nutritionally deficient
We Have Another Way
The Four Ever Smile™ process is a minimally invasive procedure that takes 4 hours to complete, which will go by quickly because we have a Board Certified Anesthesiologist on staff, giving you the ability to go to sleep and wake up with the smile of your dreams. We have placed over 15,000 implants, proving we truly specialize in dental implants. Our team of specialists have studied extensively with the most renowned dental implantologists in the world like Dr. Palo Malo.
Not only is this system more affordable than many implant options on the market, but it is made with the current gold standard in dentistry, a material called Zirconia. While other implant centers use Acrylic or denture teeth, these tend to wear down quicker and require much more maintenance. Zirconia, on the other hand, is not only the strongest material on the market, as well as having the best appearance out of the 3 options used, making it the "gold standard".
We design and create your bridges in the same building where you have your surgery performed, giving you the ability to have a completely seamless procedure. This avoids having to wait for a third party to manufacture the bridges like various other implant practices do, saving you time and money. This also allows you to be able to have a permanent set of 3D printed teeth the same day of your surgery!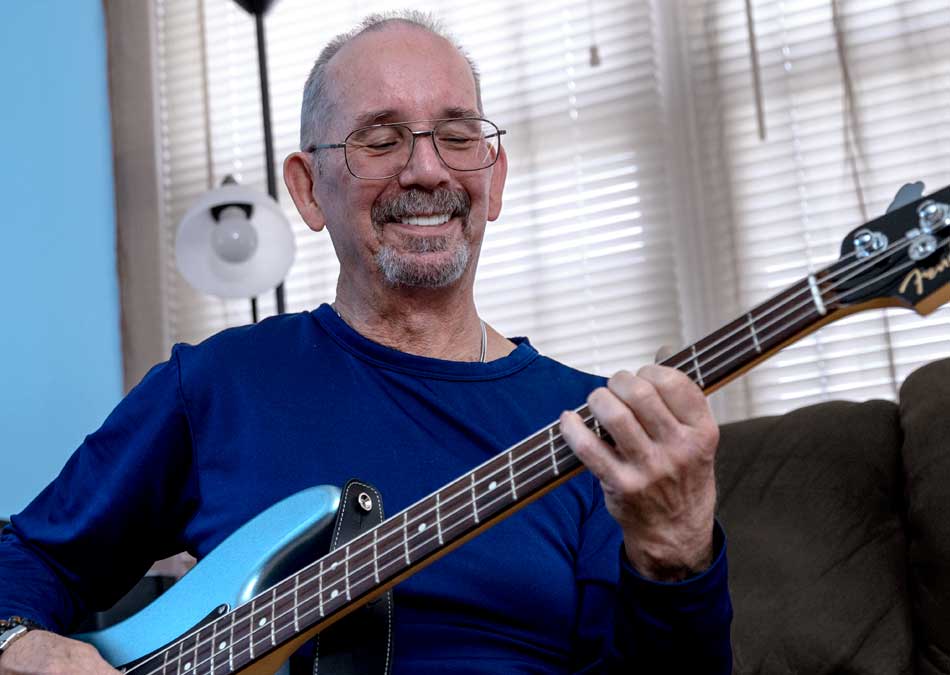 Why Are Our Patients Smiling?
I was tired of the never ending dental visits from broken teeth, crowns, and failed root canals. Four Ever Smile™ changed my life because now I can eat and smile without worrying about my teeth breaking or falling out. I went to sleep and 4 hours later I woke up with brand new beautiful smile. Four Ever Smile™ really is a modern day miracle!
The Art (and the science) Behind Restorative Dentistry
Our experienced dental professionals use the most advanced digital and 3D imaging techniques to replace failing and/or missing teeth. Your new teeth are completely digitally designed and made from the strongest most durable material in dentistry today, Zirconia. Unlike other hybrid materials, Zirconia is highly resistant to fractures and breaks providing the patient with a long-lasting Four Ever Smile™.
Beyond the scientific screening procedure, our highly-trained, meticulous sculptures draw inspiration from the 3D imagery to turn what's on the screen into reality. When it comes to your lifelong investment, you should expect a smile nothing short of perfect. We only hire perfectionists, and you'll be happy with the results.