Welcome to our
Bufalo location
Meet the support behind your new smile.
Personable. Professional. Precise
Welcome to our
Bufalo location
Meet the support behind your new smile.
Personable. Professional. Precise
HOURS:
Monday 9-4, Tuesday 9-2, Wednesday 8-5
Thursday 9-5, Friday 8-4
Emergency appointments are always available
24 hours/7 days a week.
As the first dental implant solution in the country to go fully digital, we took the life-changing "All on Four" innovation and made it even better. Our exclusive technology results in less time, less discomfort, less cost, and more precision due to our exclusive digital workflow and expertise.
After being sedated by our highly trained professional staff, you'll experience the awakening of a lifetime with the smile of your dreams. It's no wonder our client success rate is second to none.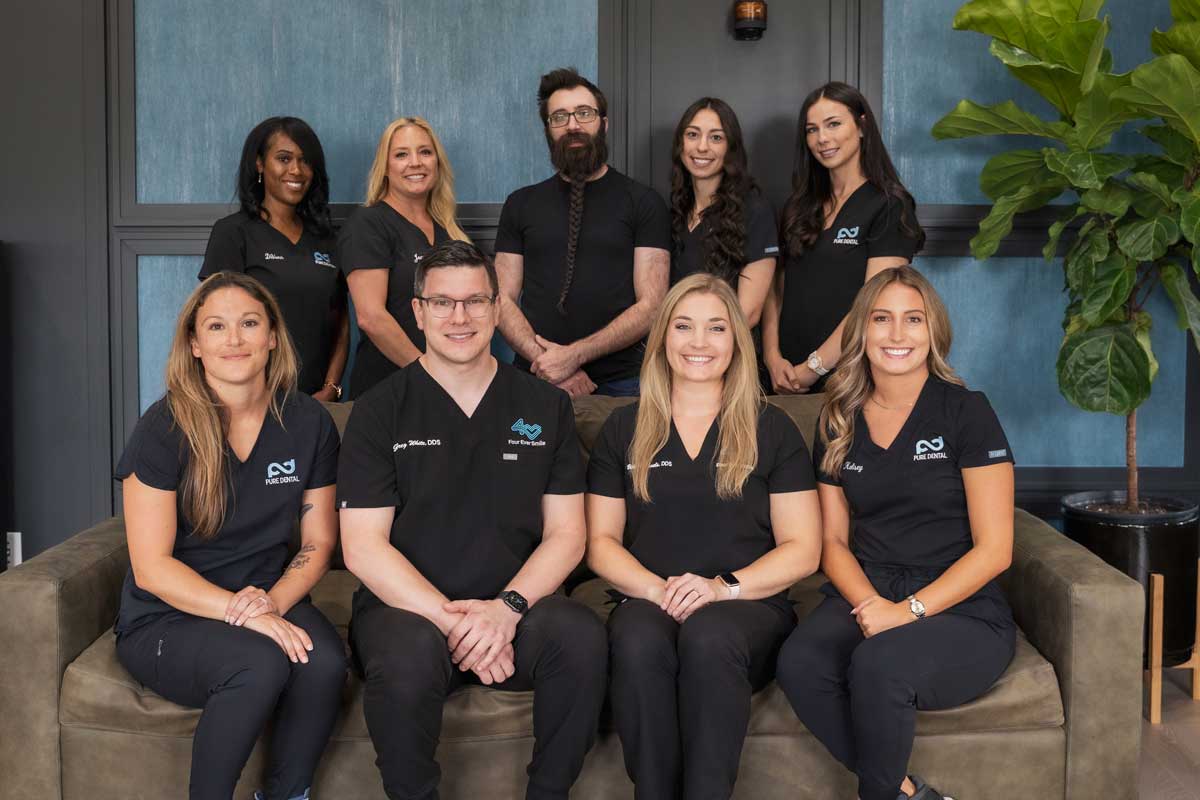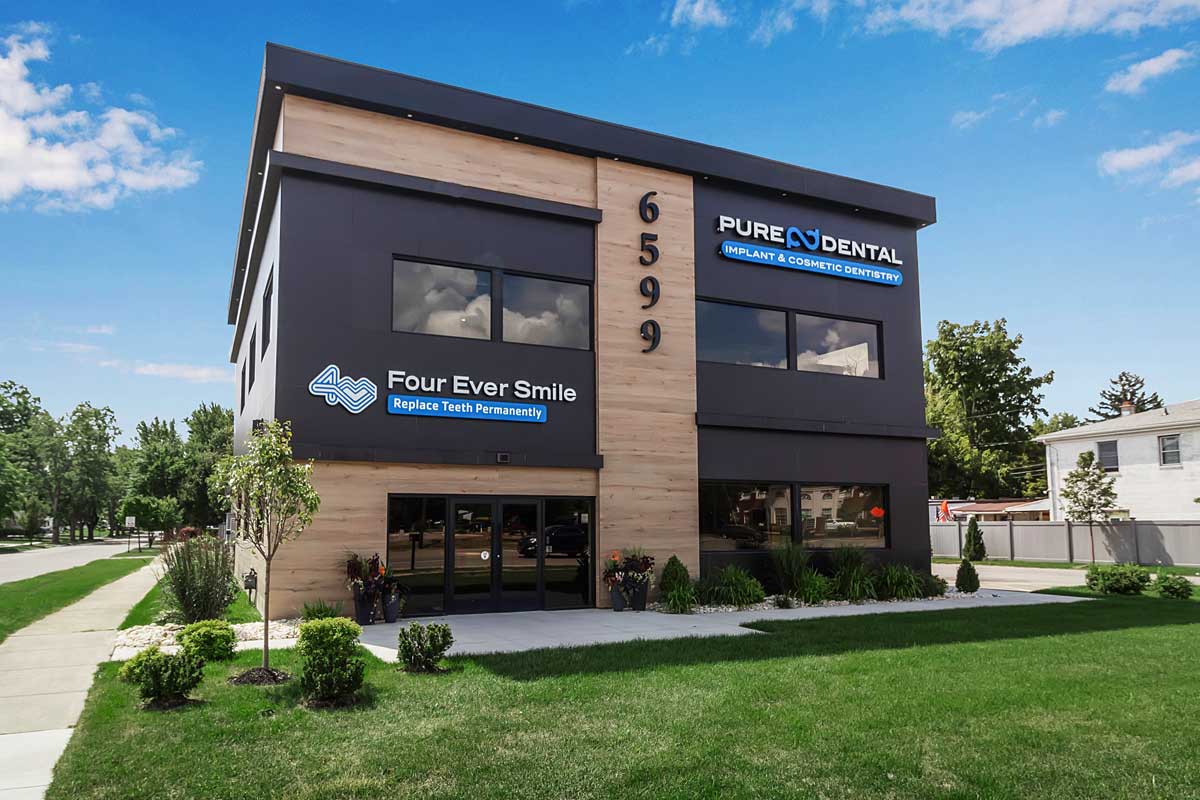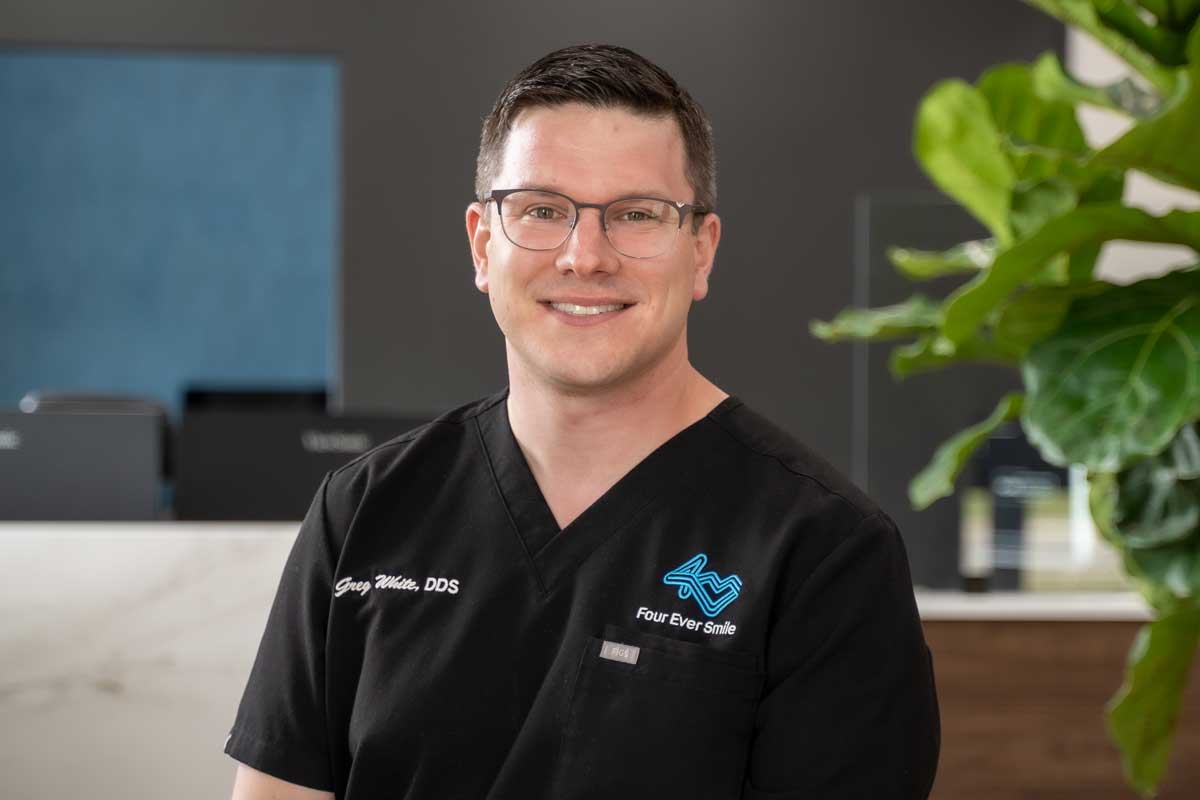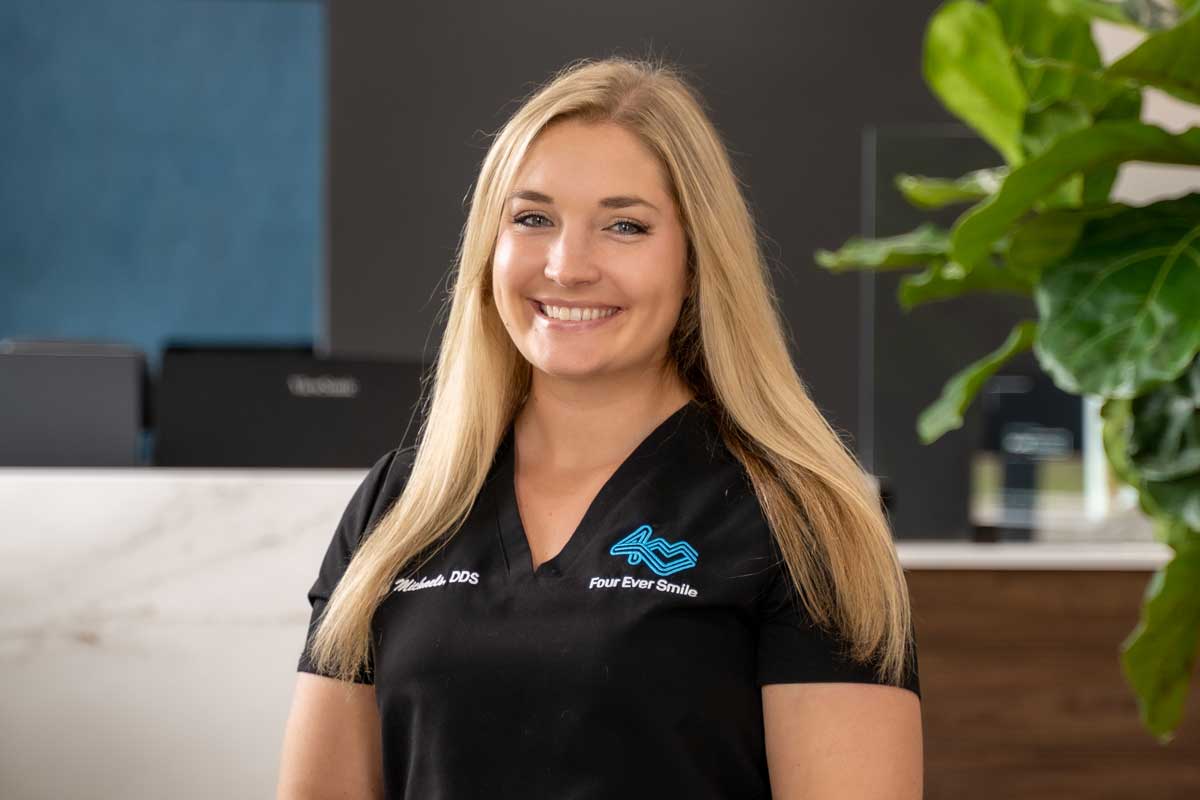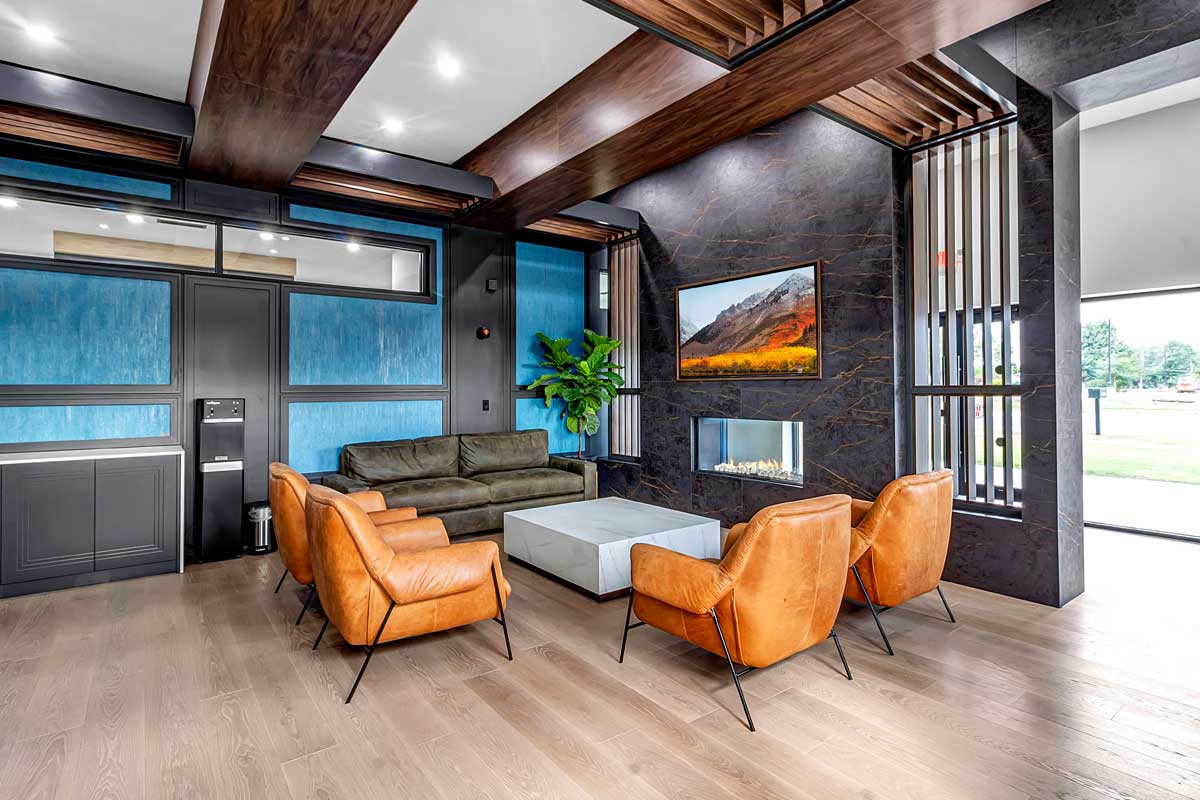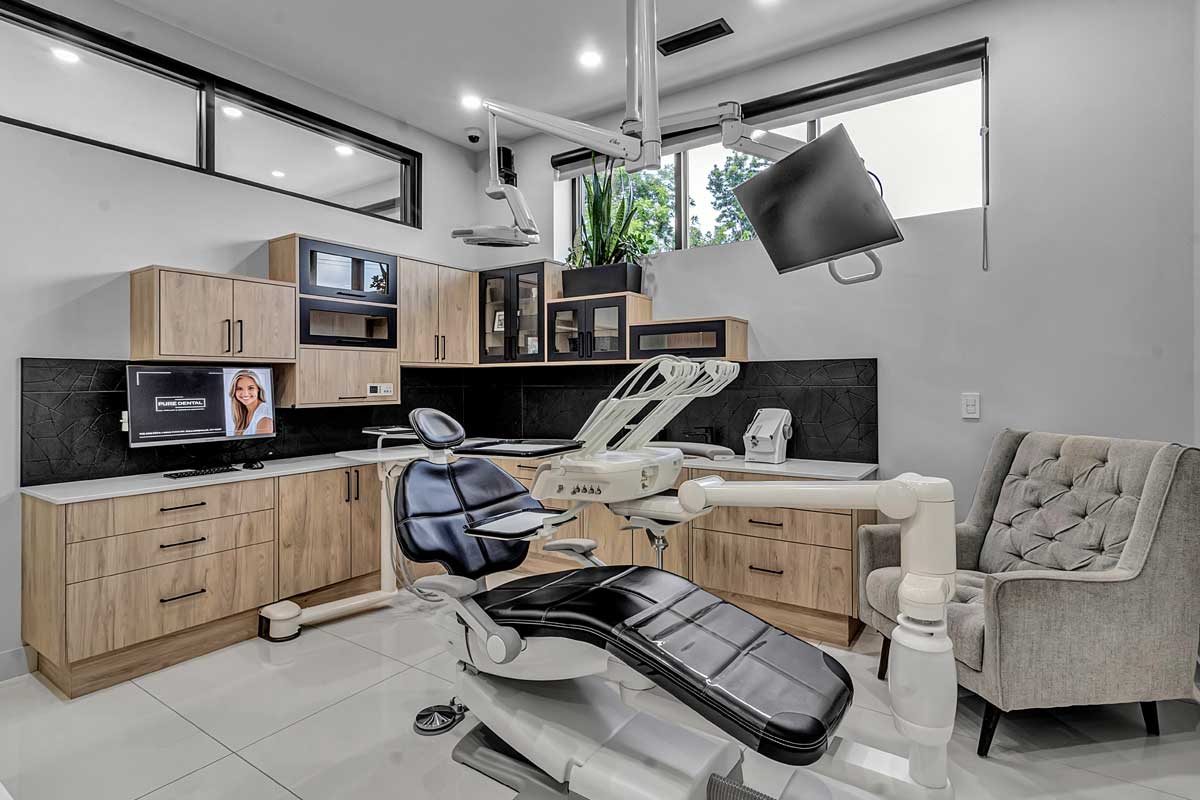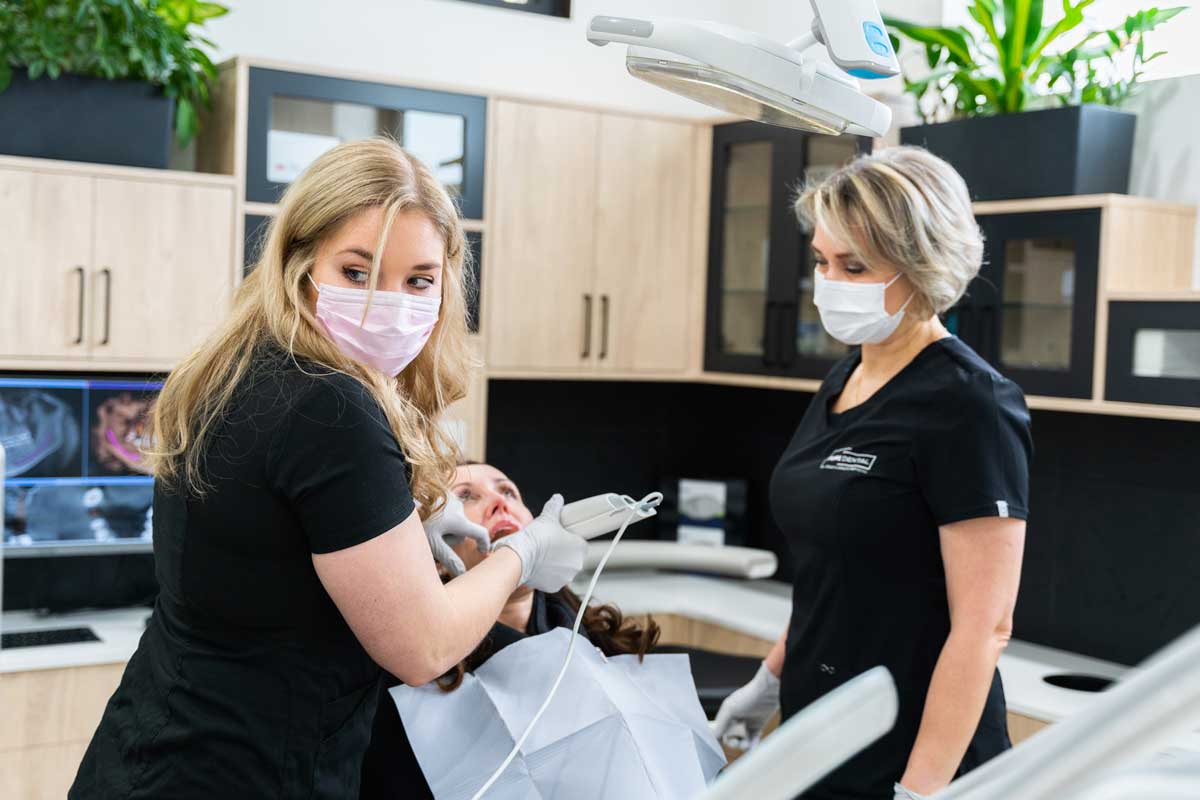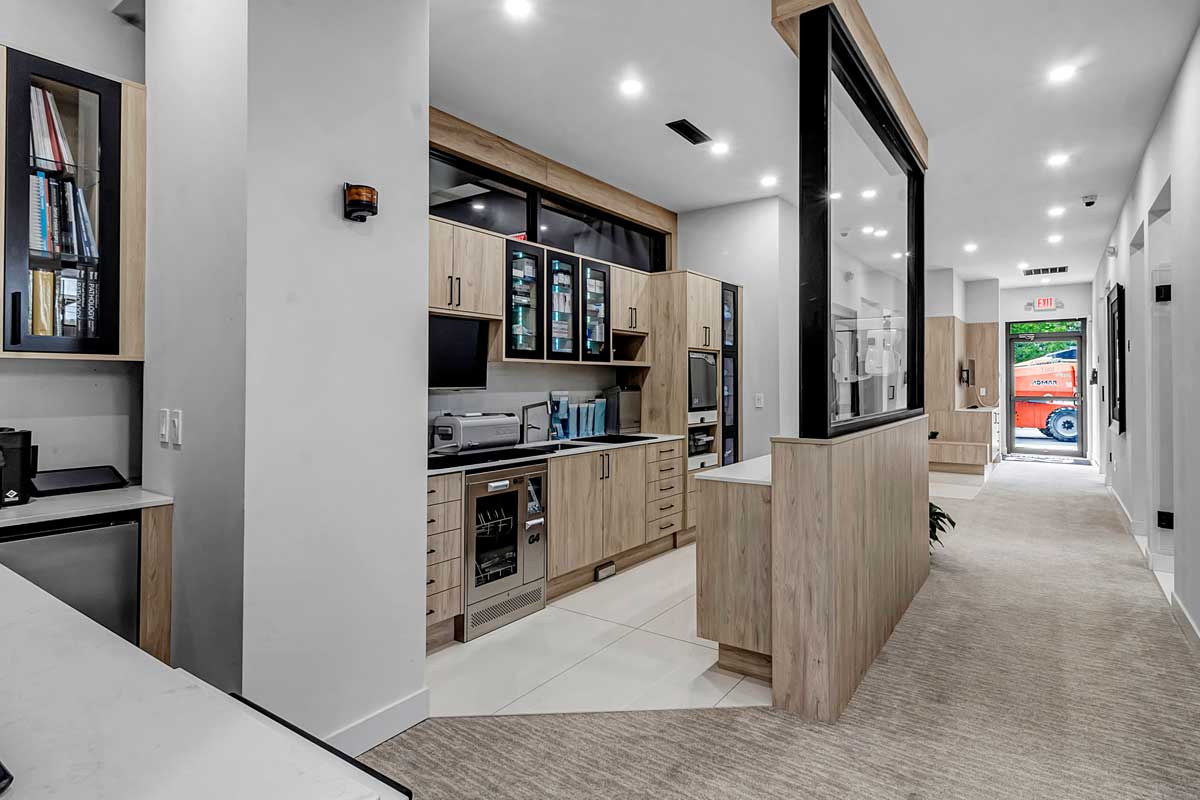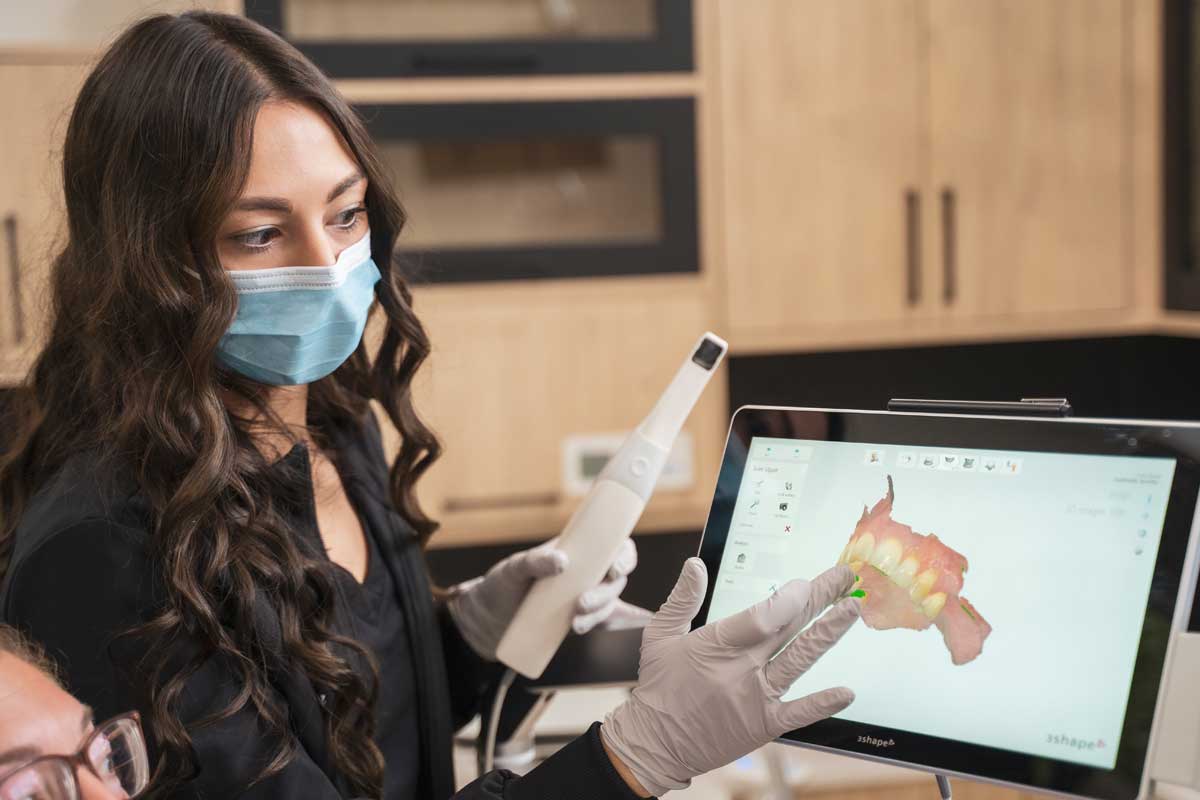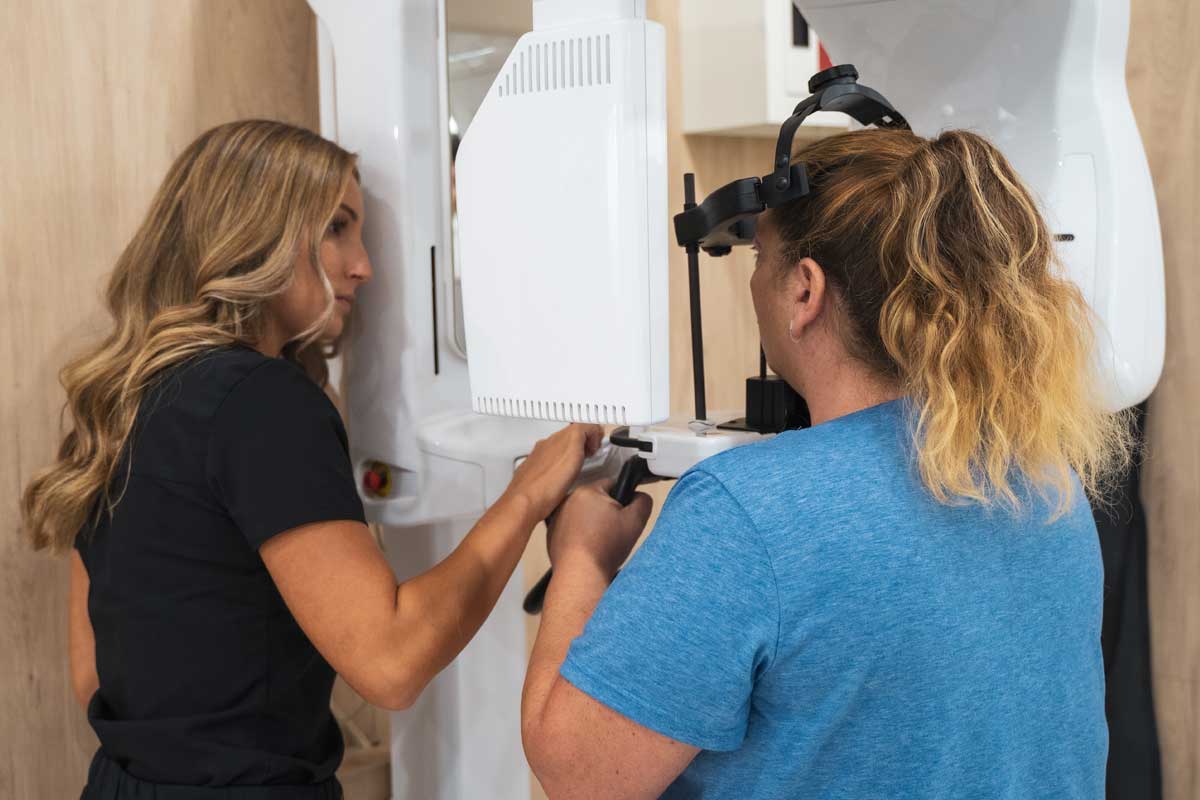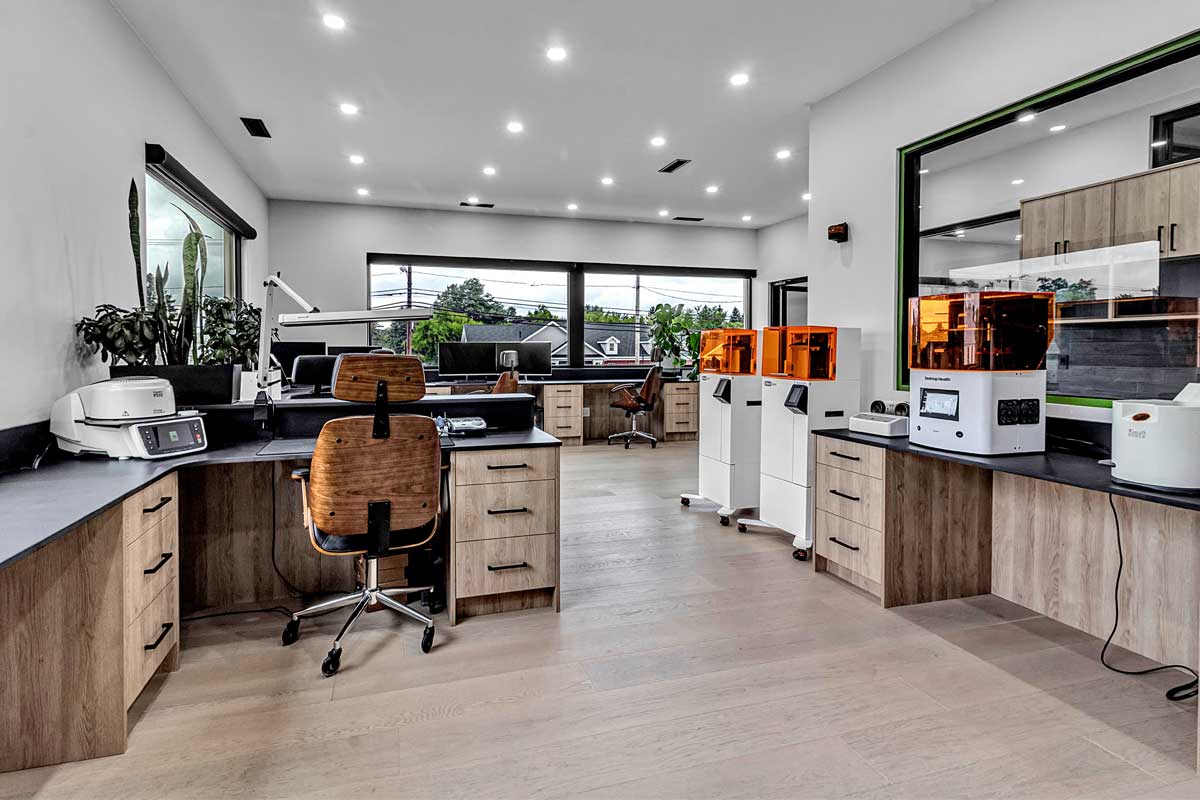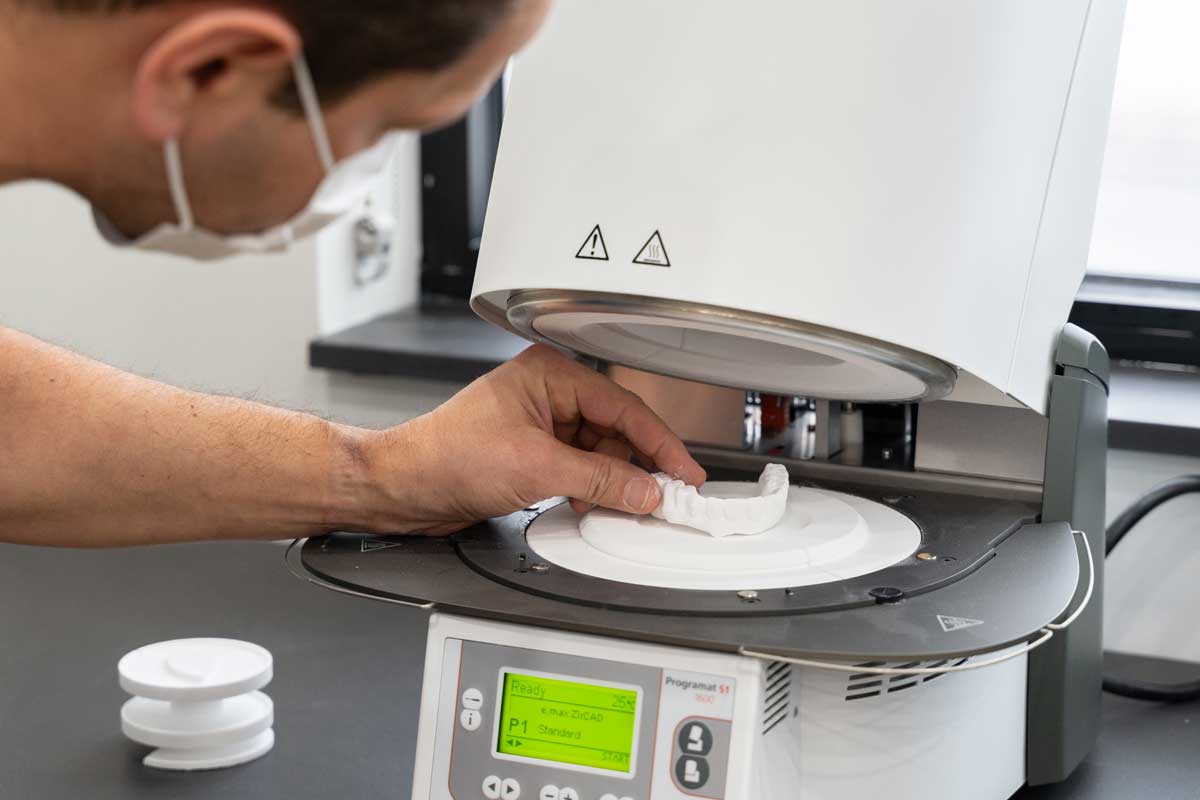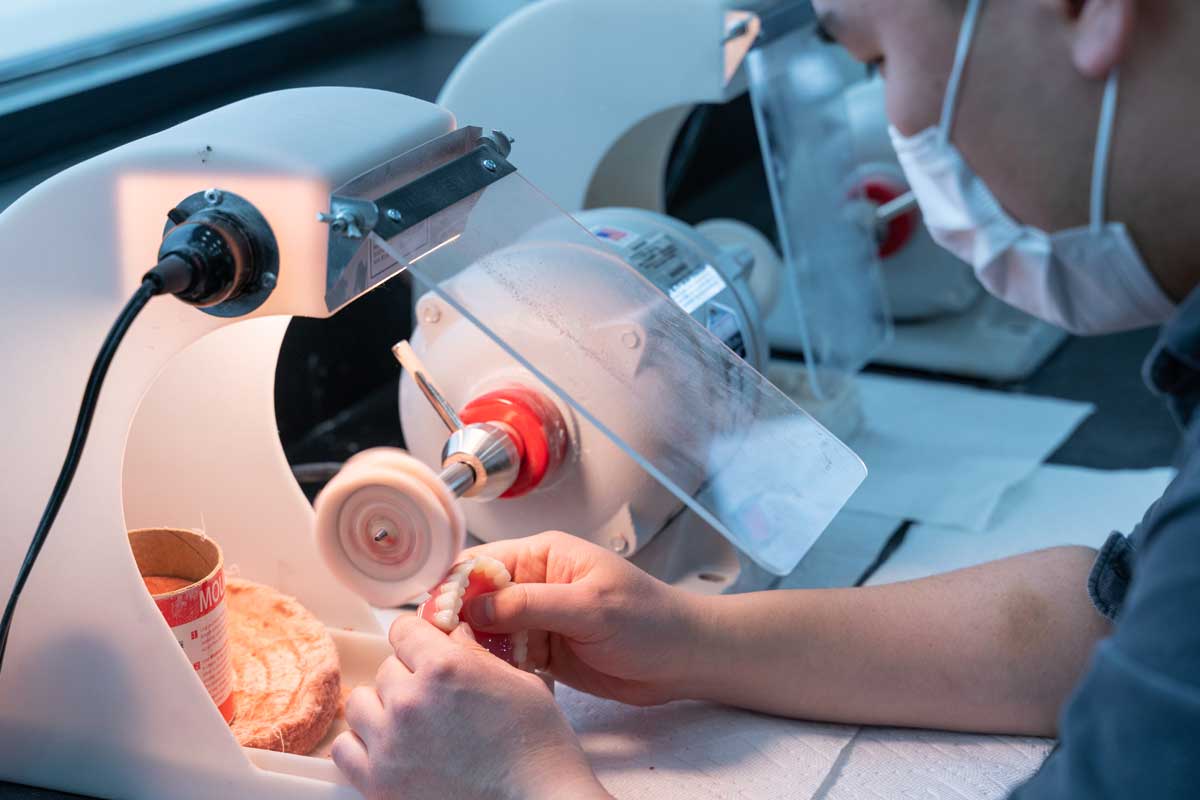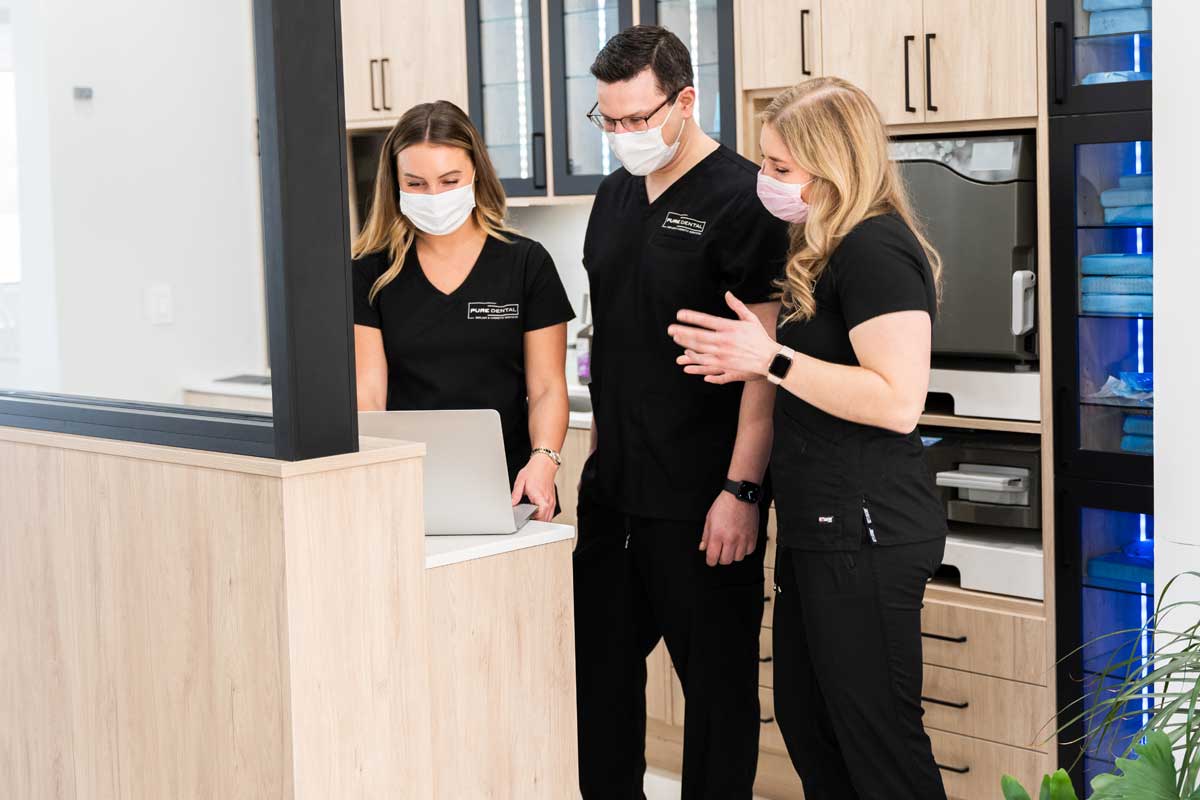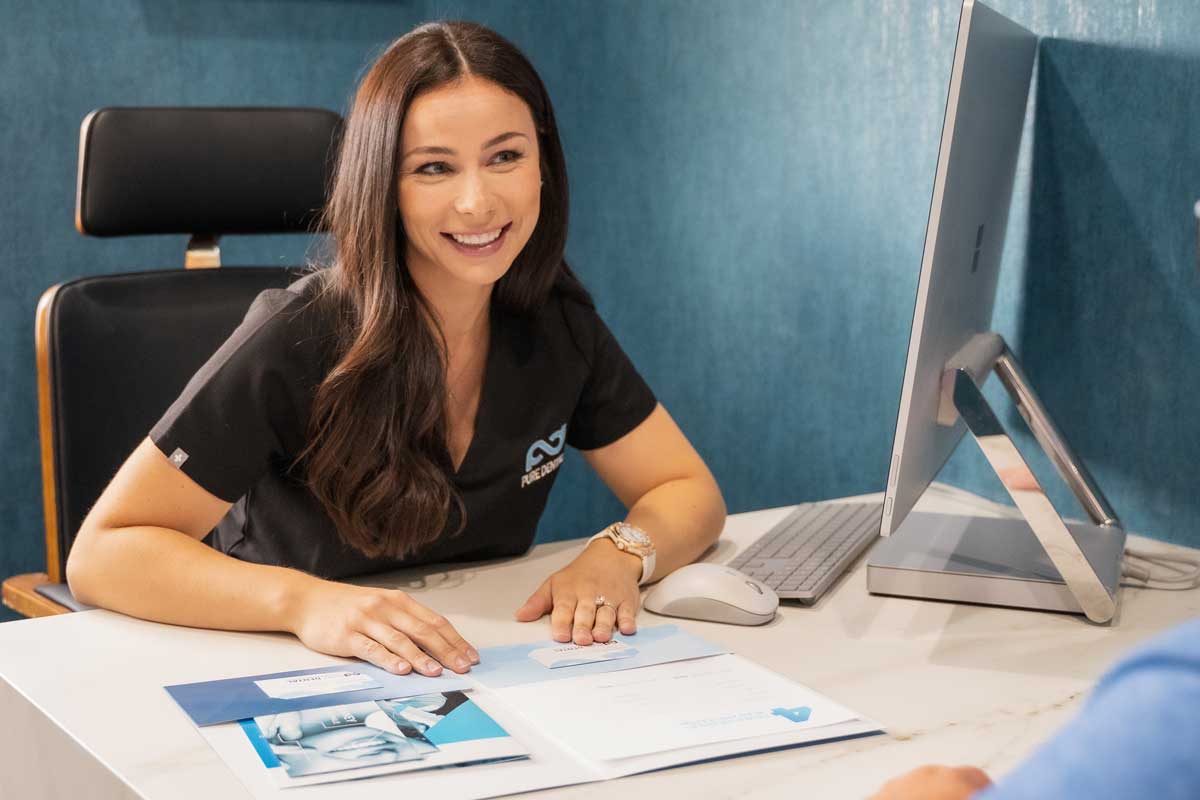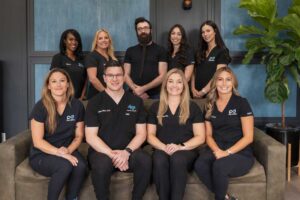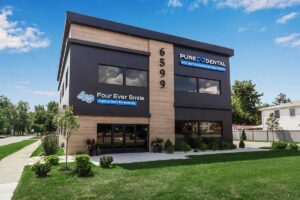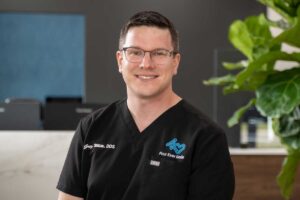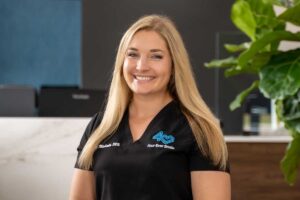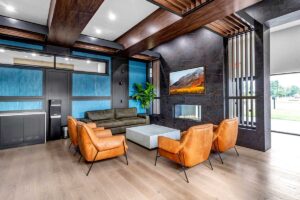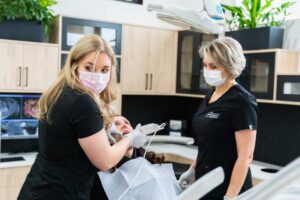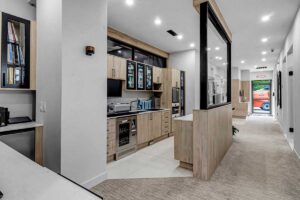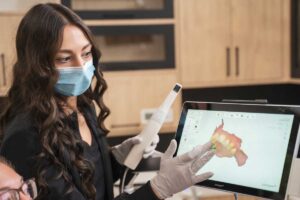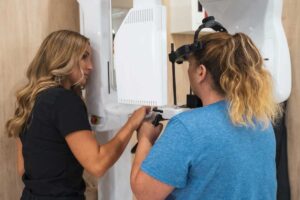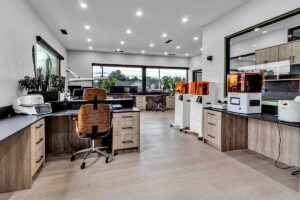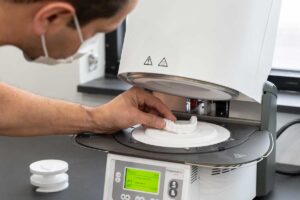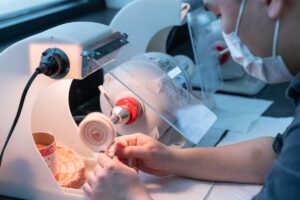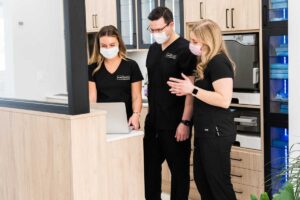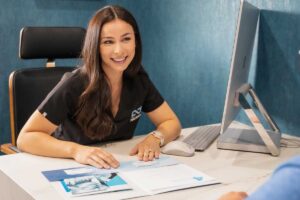 Dr. Keith Vibert founded Pure Dental, where he developed the Four Ever Smile™. He is a member of the International Congress of Oral Implantology and has changed the smiles of over 15,000 patients and counting (nearly 5,000 implants annually)! Not only does our state-of-the-art technology make the process safe and comfortable, but our outstanding client success rate (98%) speaks for itself. Meet his highly-trained, hand-picked team. Each year, Dr. Keith Vibert and his highly-trained team restore thousands of smiles. The knowledge and skill that come from this kind of experience cannot be matched. This makes us the most capable, competent, and accomplished dentists to create your new smile. We make it easy with all specialists under one roof including an oral surgeon, an anesthesiologist, and a 100%digital dental lab.
The Patient-focused Plan in Restorative Dentistry
Our solution is uniquely in-house from the first consultation through the first glance in the mirror at your new smile. The workflow is 100% digital, saving your time and money while enhancing your Four Ever Smile™.
With the oral surgeon, prosthodontist, periodontist, anesthesiologist, and fully digital dental lab in the same building, you'll find comfort in knowing we're all in this together. Plus, our team is by far the most experienced in Long Island.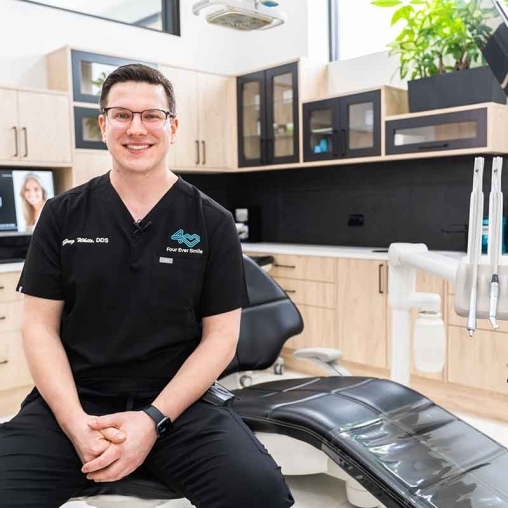 Gregory White, DDS
Board Certified Oral Maxillofacial Surgeon, Implantology, and Sedation Dentistry
Dr. Gregory White is a board certified Oral and Maxillofacial Surgeon. He graduated first in his class at the University at Buffalo School of Dental Medicine. He continued with four years of surgical residency at the University of Cincinnati
Read More
to obtain training in the full scope of oral and maxillofacial surgery. Dr. White has continued to train with experts around the country to learn advanced implant techniques in order to provide the highest level of care. He is licensed in general anesthesia and takes pride in providing a comfortable patient experience.
Dr. White's goal as a practitioner is to provide every patient with the same care and respect he would for his own family. He is dedicated to being a lifelong learner as well as being an educator and stays current with new techniques and procedures to provide the best care for his patients. Dr. White always places emphasis on patient safety and does so with constant training. He maintains certifications in Advanced Cardiac Life Support, Basic Life Support and Pediatric Advanced Life Support.
He is an active member of numerous dental and surgery societies, as well as professional study groups.
In his spare time, Dr. White likes doing projects around the house and yard, being outside, and spending time with his wife and two children.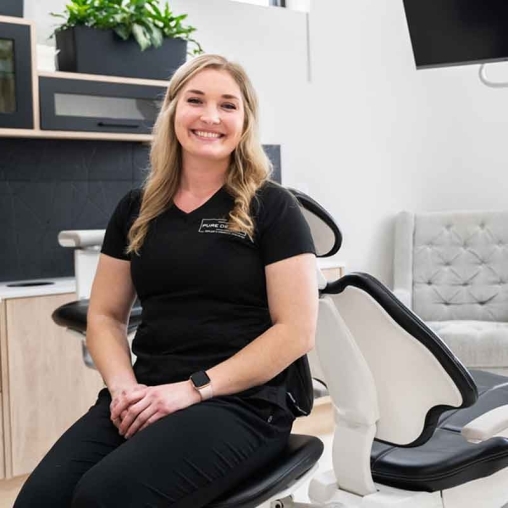 Elizabeth Michaels, DDS
Implantology, Cosmetic Dentistry
Doctor Elizabeth Michaels, a native of Hamburg, New York, graduated Summa Cum Laude from the University at Buffalo with a Bachelor's degree in Chemistry. She completed her Doctorate of Dental Surgery at SUNY Stony Brook in Long Island, New York.
Read More
She was the American Student Dental Association Philanthropist at Stony Brook and participated in many outreach trips including a mission to South Dakota to treat the underserved. After dental school, Dr, Michaels completed a General Practice Residency at NYU Winthrop Hospital where she had training in all aspects of dentistry and experience treating medically compromised patients.
Dr. Michaels has a focus on cosmetic and implant dentistry. She is passionate about making her patients feel confident with their smiles, but also functional as well. Dr. Michaels is a member of the American Dental Association and Eighth District Dental Society.
When she is not practicing dentistry, Dr. Michaels can be found at the gym, roller skating on Buffalo's many bike paths or spending time with her family and friends. She is also the proud owner of two cats who keep her company while she is crafting all things Buffalo.
More Ways Four Ever Smile™ Is Transforming People's Lives
Sneak Peek: Our Newest TV Commercials
Real patients tell us about their experiences, living daily with missing teeth, and how the revolutionary Four Ever Smile™ system gave them their quality of life back.
See Several Patients Whose Life-changing Stories Will Inspire You
Meet Scott, a first responder on 911, a social worker named Diana, Czeslaw, and Bobby. Each of their Four Ever Smile™ procedures had a huge impact in their quality of life. In their own words, their dramatic journies to a new smile at Pure Dental.
See why Bill can't Stop smiling since his Four Ever Smile™ procedure
Meet Bill from Southold, NY. He suffered for years with missing and failing teeth. At Pure Dental, he found the solution he was looking for to replace his smile. We gave him a Four Ever Smile™ upper arch and lower crownwork with posterior implants. See his heartwarming story, and how is life has changed since his restoration.
Paul talks about his experience with replacing his teeth with a Four Ever Smile™
Hear Paul's amazing transformation from having to hide his smile, to the process of receiving his new Four Ever Smile™ on both his upper and lower arches. After much research, he was thrilled to find Pure Dental in Manorville. There, all specialists and the Dental Lab is under one roof…making the procedure as precise, quick and as affordable as possible.
Kathy talks about how she had a difficult case and found her smile once she found Four Ever Smile™
Kathy never thought she would find a solution to her failing and missing teeth. Having visited several dentists, she feared she would have to live her life like this. Four Ever Smile™ gave her a fully restored smile in just 4 hours. She was thrilled to discover that all specialists and the Dental Lab are under one roof…making the procedure as precise, quick, and as affordable as possible.
Emilio never thought he would smile in public again
Emilio was always embarrassed to smile and eat in public and it made his life sad and lonely. "I was fortunate enough to find Pure Dental and I never looked back. My life is completely different now. I can do anything I want with confidence."
Elizabeth reflects on what she faced when trying to replace her teeth
Hear Elizabeth talk about what she found at Pure Dental that made her extremely happy. She also discusses how sedation dentistry made the procedure so easy for her.
Four Ever Smile™ and our affiliate offices are growing rapidly and we are always looking for talented and dedicated staff (both clinical and administrative support) to help scale our network of practices and deliver excellent patient care. Our employees are ambitious, driven and have fun while delivering high-quality dentistry in beautiful, modern offices with state-of-the-art technology.
Working at a Four Ever Smile™ means being part of a dynamic work environment where each one of our employees has the opportunity to make a difference.
We currently have positions for: General Dentists, Oral Surgeons, Prosthodontists, Surgical Assistants, Dental Assistants, Administrative staff.
If you want to love where you work, then we have the position for you